Aimee Garza, M.D.
Medical Director & Neurologist located in Frisco, TX and Southlake, TX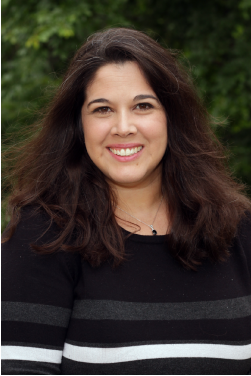 About Dr. Garza
Aimee Garza, MD, is a board-certified neurologist and the medical director of The Center for Neurology and Neurophysiology, PA, in Frisco, Texas. She's also part of the adjunct faculty for The University of North Texas Health Science Center.
Born and raised in San Antonio, Texas, Dr. Garza first explored her interest in science at Texas A&M University, where she studied experimental and molecular nutrition. After obtaining her bachelor's degree, Dr. Garza attended The University of Texas Health Science Center in San Antonio for her medical degree.
With a passion for working with the nervous system, Dr. Garza completed her residency in adult general neurology, even finishing her last year as chief resident. Today, she is fellowship-trained and specializes in EMG and EEG diagnostic studies.
Read More
Highly experienced in all aspects of neurology, Dr. Garza's specialties include treating epilepsy, stroke, neuromuscular disorders, headaches, dementia, and tremor. Before joining The Center for Neurology and Neurophysiology, she worked with the Baylor Healthcare System in Irving, Texas, to help improve outcomes for stroke patients.
Dr. Garza provides compassionate, individualized care for each one of her patients. When she's not treating patients, she enjoys spending time with her husband and daughters, ballroom dancing, and reading.
Accepted Insurance
To view more details about what specific insurance plans are accepted, please view our New Patient tab. We are continuously adding new insurance carriers to our list. If your insurance provider is not listed here please call us at (214) 494-4424 to speak with one of our staff members about your particular insurance type.